Schedule a Tour!
We love getting to know our prospective parents! Come see for yourself what we are doing in the classroom and allow us to introduce ourselves and our program in person. Please schedule a tour!
Spanish Immersion Preschool
The Spanish Academy is a total immersion preschool where children, age 12 months to 10 years, can learn Spanish while having FUN! The classes introduce Spanish using the total immersion method; a proven teaching method used for many years by teachers and language experts.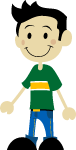 A Glimpse Inside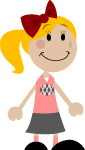 Benefits of Bilingualism
The evidence and research of the benefits of bilingualism are overwhelming. Not only will your child enjoy a lifelong love of language, but the effects on their brain are invaluable.